Nursing and Assisted Living Facilities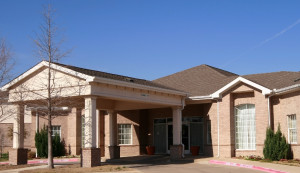 1 Hour Staff Inservices

Inservices are specially designed based on required and suggested topics from the Assisted Living, Nursing Facility, and Certified Alzheimer's Facility regulations (Texas Administrative Codes 92.41, 92.53 and Nursing Facility Regulations For Licensure And Medicaid Certification Handbook 19.1929, and 19.2208)
---
• Activities from A to Z: Caring for the Alzheimer's Resident
Demonstrates a variety of activities for the Alzheimer's resident including techniques for modification and communication.
• Advance Directives and DNR Orders: Honoring Residents' Wishes
Focuses on advanced directives as well as family and resident considerations when coping with end of life (physical, psycho-social, and spiritual).
• Alzheimer's Disease: Prevention, Detection, and Intervention
Explores the latest findings on how to prevent Alzheimer's Disease, how to detect warning signs and symptoms, and how to assess the appropriate treatment and care for the Alzheimer's resident.
• Behavior Management: Creating Positive Solutions in the Long-Term Care Setting
Discusses management of aggressive behaviors including de-escalation techniques and alternatives to restraints.
• Catch the Wave: Developing a Culture of Customer Service
Identifies who we serve and demonstrates innovative strategies to improve customer satisfaction.
• Fall Prevention: Are You Up for the Challenge?
Explores risk factors and strategies for prevention.
• The Family Member as a Valuable Player on the Interdisciplinary Team
Discusses various personality traits of caregivers for the elderly and shows how the interdisciplinary team can utilize the family member's strengths in providing care for residents.
• Key Components to Your Residents' Quality of Life: Vision, Hearing and Cognition
Includes empathic training techniques in working with hearing, visual and cognitive impaired.
• Recognizing Cultural Diversity: Strategies in Resident Care
Discusses how long-term care staff should adapt to meet the cultural needs and preferences (ethnic and religious belief, values, and practices) of a diverse elderly population.
• Resident Abuse and Neglect: The Role of Advocacy in Long-Term Care
Defines elder abuse and neglect and outlines the facility's responsibility in preventing, detecting and reporting.
• Resident Rights: Staying on Track
Through staff role-playing, reviews resident rights and the importance of promoting dignity independence, privacy and choice.
---