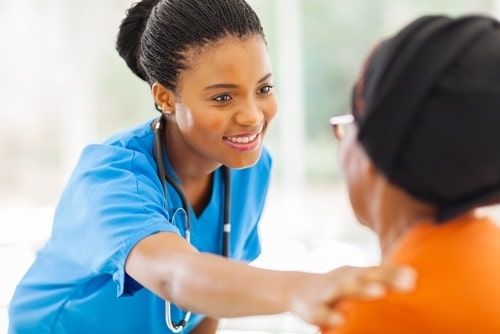 This month we celebrate National Case Management Week on October 13-19. The American Case Manager Association (ACMA) is commemorating the week with the theme "Case Management: Setting New Standards of Care", and the Case Management Society of America (CMSA) theme is "Transitioning Patients and Case Managers to Greatness". Both are very fitting and a reflection of the sign of the times. With so many changes in healthcare, the case manager plays an integral part in assuring the highest quality of patient care.
If there is one thing I've learned in my eleven years as a CEU provider, it is that case management is a tough job! Recently, I was presenting a CEU on the Hospital and Nursing Home Partnership. During parts of the presentation, I just sat back and listened to the dialogue among the group. They shared stories, their successes, their frustrations, and their expertise. The common thread among the conversations was keeping up with the changes like the new Patient Driven Payment Model affecting SNF reimbursement and the CMS final rule: Requirements for Discharge Planning for Hospitals, Critical Access Hospitals, and Home Health Agencies, and Hospital and Critical Access Hospital Changes to Promote Innovation, Flexibility, and Improvement in Patient Care. The rule "implements discharge planning requirements which will give patients and their families access to information that will help them to make informed decisions about their post-acute care, while addressing their goals of care and treatment preferences, which may ultimately reduce their chances of being re-hospitalized."
After discussing these new laws during the CEU, one of the case managers shared from the heart. Often case managers start the discharge planning process, juggling many patients at one time. And what do they encounter along the way? Patient non-compliance, family members in denial, insurance company roadblocks, lack of patient resources, HIPAA, and the list goes on and on. The case manager told us that, despite all of this, a successful discharge is one where she can lay her head on the pillow at night knowing she did her best to discharge the patient safely to the appropriate setting. That's dedication!
Driving away from this CEU presentation, I felt encouraged. I truly believe that in the midst of new healthcare laws and programs, case managers will continue to be change agents. One of the key activities of a change agent is to clarify the change and enable people to succeed as they go through change. Those people are families, patients, other healthcare providers, and even themselves.
If any of you reading this blog are case managers in either the hospital or healthcare continuum, I say thank you from both a professional and personal point of view. I have built my business on the mission of serving the elderly and their families through education and communication with people just like you. And as a family caregiver for my mother, I appreciate all the assistance along the way. If you are not a case manager reading this blog, I know you show your gratitude throughout the year, and next week is the perfect opportunity to let this group know that they are loved and appreciated for their hard work, knowledge, and compassion!
Have a blessed October,
Robyn Horn