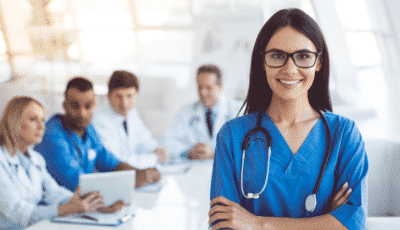 Happy National Nurses Month!
For the month of May, we are excited to celebrate nurses and offer you a CEU discount! This year's theme is Nurses Make a Difference! The American Nurses Association wants to honor the dedicated roles of nurses and the impact they have on the lives of their patients. The ANA shares that nurses make a difference by:

• Influencing and shaping health policy decisions that ensure all Americans have access to high-quality, affordable health care coverage
• Ensuring individuals, families, and populations receive quality patient care and services.

We are offering 2 promotional discounts!
(Now -May 31, 2022)
Distribute 1 or more CEU topics to 30 RNs, SWs, or CCMs for $200
OR
Distribute 1 or more CEU topics to 50 RNs, SWs, or CCMs for $300
How to order:
1. Find the CEU course(s) you would like. You may mix and match topics.
2. Add either 30 or 50 total quantities to your cart (discount will be applied at checkout)
3. Instructions to distribute your CEU will be available in your Manage Group page.
You will be able to set your own expiration date and track your participants' CEU progress!